What recruiters are looking For
Jobs are listed in the top section, Off-Campus Internships are listed in a separate section located a little further down the page. On-Campus Practicums are listed last.
---
Mentorship Program
AIGA Blue Ridge is proud to introduce its new Mentorship Program. This program aims to connect emerging designers with current creative professionals through a four-month, one-on-one mentoring engagement. Designers will be able to share insights and experiences, as well as grow their skillsets. This a great way to make new connections and exchange ideas and inspirations. Registration is open through November 17, with the participants having their first official meeting in January.
Who are Our Mentees?
Our mentees are mainly emerging designers that are 0–5 years into their career, often new graduates, members of underserved groups, newly transitioned practitioners, and designers living outside city limits.
We are looking for mentees from Blue Ridge's geographical area: Western Maryland, West Virginia, Southern Pennsylvania, and Northern Virginia.
Who are Our Mentors?
Professionals with more than 6 years of experience as designers, currently working in the industry. We're looking for a wide range of specialities and areas of focus.
What is the Commitment?
To be a mentor or mentee, you should be able to meet up (in person or digitally) for at least 1.5 hours every 2 weeks, participate in the kick off event, skills event, and celebration event. This pilot program will go from January – April of 2019. You should also be a member of AIGA Blue Ridge.
To sign up as a mentee or mentor, visit https://blueridge.aiga.org/emerge-mentorship-program/.
---
 GRAPHIC DESIGN JOBS (internships are listed separately further down)
---
We're Hiring!
It's time!
After 3 years of only Andrew and I behind Preview, it's time to open our doors and invite someone to join us.
We're looking for super passionate, creative and hard-working people.
We're looking for:
1. A Video Editor, and
2. A Blog Manager (write new and update current blog posts)
Want to join us?
Show us what you've got!
Your challenge:
1. For the Video Editor:
Create an Instagram theme video using Preview app.
Like this (or better):
Click here
2. For the Blog Manager:
Create the blog post: "Instagram feed ideas for hairstylists".
Like this:
Click here
And if you can do both… surprise us.
You have 1 week to complete the challenge (until Tuesday 15th October).
When you're done, reply to this email and send us:
👉 For Video Challenge: The link of the video, on YouTube (make it unlisted).
👉 For Blog Challenge: Your blog post as a PDF.
👉 Your Instagram username.
👉 And tell us about yourself.
Who can apply?
Anyone can apply.
We don't care where you are from, who you are or how much experience you have.
We are simply looking for nice people who are passionate, creative, hard-working, really good at what they do, and want to be part of a small team but contribute to a big community: the Preview Community.
Ready?
Go!
–
PS: As much as we would love to reply to EVERYONE, we will only reply to your email if you are short-listed.
PS #2: If you think you can contribute to Preview in other ways than video editing and blogging: get in touch.
Tiger Jobs id 34953
Invision is based in Walnut Creek with offices also in Chicago and New York.  The job description mentions 3 years of experience, but they are open to considering someone graduating this year.  Students can view the full job description and how to apply to the position on Tiger Jobs.  The job id is 34953.
JOB SUMMARY: The Graphic Designer is responsible for the development of external and internal campaign materials, from determining deliverable formats to presentation strategy and implementation. The successful candidate will collaborate closely with our design, marketing, and production teams, you'll help to achieve client goals while ensuring flawless execution of project deliverables.
Client Proposals and Projects
Work with Proposal Coordinator, Producer and Account Manager to understand client background and brand standards, expectations regarding required elements, desired look and feel, deadlines and budget constraints
Work with external Art Directors or Graphic Designers to understand their vision for project elements which they have designed if required
Design and produce proposals and project elements which convey creative themes, meet client expectations and adhere to client brand standards and InVision's standards of quality and creativity
Collaborate with Proposal Coordinator, Producer and Account Manager throughout the production process to gather comments, criticism and direction
Communicate any deviations from expectations (timelines, costs, etc.) with Proposal Coordinator, Producer and Account Manager
Create final deliverables in a timely manner which incorporate direction and meet project objectives
Provide graphic and speaker support on site if required
Participate in post-project meeting with internal team
Internal Materials and Projects
Responsible for the development of external and internal campaign materials, from determining deliverable formats to presentation strategy and implementation.
Work with Marketing, Producers and management to understand expectations, look and feel and deadlines for marketing materials
Work with external graphic designers to understand their vision for project elements which they have designed if required
Design and produce marketing materials such as brochures, case studies, web sites, evites, CD's, DVD's, etc.
Collaborate with Marketing Specialist, Producers and management throughout the production process to gather comments, criticism and direction
Work with internal clients to design and produce internal use materials such as internal web sites, evites, invitations, posters, t-shirts, awards, etc.
Office Responsibilities
Ensure all project elements are archived in Project Database as described in the archiving checklist
Ensure that all source materials are stored on file server per company guidelines
Complete and submit time sheets and expenses prior to communicated deadlines
Special projects as assigned by the Senior Art Director.
1/30/19
4/11/18
Dorfman Pacific
The largest in-stock wholesale hat company in the USA and houses a graphics team that manages the content for several seasonal catalogs, has posted a Graphic Artist/ Photographer position with us.Duties and responsibilities:

Collaborating with a team of copywriters, designers and stylists
Working with a wide range of media and graphic design software
Participate in taking studio product shots for wholesale catalogs
Working on a large product photography project
Managing social media posts

Qualifications:

Seniors and alumni only
Interest in social media
Adobe Suite experience required
Photography experience required
Proficient in design aspects
The ability to think creatively
Willingness to learn new skills
Interest in a full time position is a plus

Students can view the full job description and how to apply to the position on Tiger Jobs.  The job id # is 30154.  They are looking to fill this position as soon as possible.  Please feel free to contact me if you have any questions.

Contact: Samantha Pfeiffer
Internship Development Specialist
University of the Pacific | Career Resource Center
O: 209.932.3246 spfeiffer@pacific.edu

---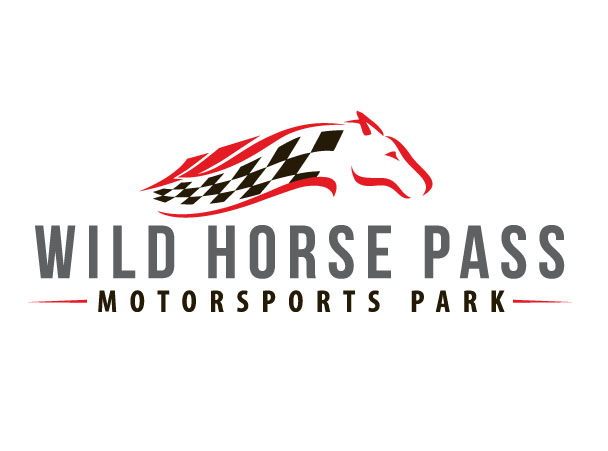 Wild Horses MotorSports— Lodi, CA
http://www.wildhorses4x4.com
Tiger Jobs # 27824
Job Description: Graphic Designer
Create and design in all aspects of marketing and advertising within the company.Photograph products, edit photos. Maintain and update website and catalog.
Duties and Responsibilities:
Maintain and update 200+ page catalog, work with printer to produce finished catalog. Design various size ads for web, social media and print
Design apparel for men, women and children
Design logos for custom parts and/or kits
Photograph products, crop and upload to web and catalog
Maintain consistency within file themes and layouts 
Maintain and organize files and folders
Software (proficiency):
Adobe Indesign (high)

Adobe Photoshop (high)

Adobe Illustrator (medium)
We will want to see porfolio of work. Automotive knowledge will be helpful.
---

TOSSWARE
Digital Illustrator—Fontana, CA
Margaret Brunet (Alum)
(See Margaret's post from June 28 in Pacific Graphic Design)
Contact: mlee@tossware.com
---
Website design—Fresno, CA
Contact Erin Lussier (Alum)
marketing@bcfresno.com
Applications include:
Links to examples of previous website work
Website Development/Design platforms you are comfortable with
Résumé
---
---
Off-Campus INTERNSHIPS
---
Isleton Foundation, Communications Intern
https://www.isletonfoundation.org/
Tiger Jobs # 34604. Isleton Foundation, a non-profit promoting the city of Isleton
Part time Communications Intern, spring & summer 2019 with potential to go into the fall
Able to work Remotely with stipend of up to $500 per month based on time and projects.
Details and how to apply on Tiger Jobs!!
(you will love the home page on the website. Little slice of America,  https://www.isletonfoundation.org/ ) Most work can be done remotely
San Joaquin Media Group, Intern: Special Publications and Events Coordinator
Tiger Jobs # 34734 (apply now work thru June
ATWENTY3
We are interested in offering internship opportunities for your students. With our current client list, we have a wide variety of learning opportunities to help build their résumé. 
ATWENTY3 is a digital media studio in Stockton that specializes in graphic design, photography, video production, social media marketing, podcasts, and print services. You can reach me directly @ 916-955-9538. 
Ron Graves
ATWENTY3 Customer Success Director
The Walt Disney Company
Ongoing Internships
Description
"We make magic."
That's our motto at Walt Disney Parks and Resorts. And it permeates everything we do. At Disney, you'll help inspire that magic by enabling our teams to push the limits of entertainment and create the never-before-seen!
Responsibilities :
Make an impact by…
Participating in creative ideas for windows displays, visual displays and new creative visual techniques.
Create designs in Illustrator, In Design and/or Photoshop
Being involved in daily visual role to include supporting Resort initiatives, attending global meetings, interaction with leaders from other lines of business, support of Global Retail Development (GRD) warehouse and overall support of show quality within Merchandise Presentation.
Basic Qualifications :
Showcase your skills in…
Proficiency in adobe creative suite (Illustrator, In Design and/or Photoshop)
Ability to handle multiple tasks on tight schedules
Previous retail experience
Preferred Qualifications :
Familiar with Disney's brand and culture
Preferred Education :
Junior, Senior or Graduate level student pursuing a degree in Merchandise Presentation, Interior Design or equivalent field OR have graduated within 6 months
Company Overview :
The Walt Disney Company is the global leader in high-quality entertainment and innovative technology. Begin a career that delivers unparalleled creative content and experiences to audiences around the world.
Additional Information :
Materials Required:
Current and up to date college transcripts (official or unofficial) – Please upload your transcript while completing the online application
A URL link of your digital portfolio should be placed at the top of your resume. Any resume missing a portfolio link will not be considered
To upload your transcript:
Log into your dashboard at http://disneycareers.com/en/my-dashboard/
Click the second tab "Applications"
Select "Submitted Applications"
Click on the title of the position for which you would like to attach the transcript/portfolio
Click the "Add Files" button
Under what do you want to add, select Transcript/Portfolio
Be sure your document is titled in this format:FirstName_LastName_Transcript
Internship Eligibility:
Must be enrolled in an accredited college/university taking at least one class in the semester/quarter (spring/fall) prior to participation in the internship program OR must have graduated from a college/university within 6 months OR currently participating in a Disney College Program or Disney Professional Internship
Must be at least 18 years of age
Must not have completed one year of continual employment on a Disney internship or program.
Must possess unrestricted work authorization
Must provide full work availability
Must provide own transportation to/from work
Current Active Disney cast members must meet Professional Internship transfer guidelines (for Walt Disney World cast members this is no more than four points and one reprimand in the last six months; for Disneyland cast members this is six months of consecutive service and a performance record clear of any disciplinary issues (warnings, suspensions, etc.) for at least six months)
Program Length: The approximate dates of this internship are January 2019 through June 2019. Interns must be fully available for the duration of the internship.
Limited Housing Available: This internship is located in Anaheim, CA. Limited housing is available on a first-come, first-serve basis.
Recommendation – Print This Role Description: Strong candidates may be invited to complete a phone interview. We strongly encourage applicants to print a copy of this role description so they can refer to it in the event they are selected for a phone interview. Note that this role description will not be accessible once the posting is closed.
Location: Anaheim,California
Job Posting Company: Disney Parks & Resorts
---
Ongoing
The Sacramento Kings and also the The Stockton Kings have posted several internships with us over the years that might be of interest to Media X and Graphic Design students, and I have listed them below.  These are paid positions, and students must be able to work at least 25 hours a week. Students can view the full job descriptions and how to apply through Tiger Jobs.  The job ids that students can use to search for the positions on Tiger Jobs are in parenthesis.
AV Seasonal Intern-Kings U (31673)
Content Seasonal Intern- Kings U (31674)
Digital Seasonal Intern (Bilingual)- Kings U (31659)
Digital Seasonal Intern- Kings U (31660)
Golden 1 Center Digital Seasonal Intern- Kings U (31662)
Graphic Design Seasonal Intern- Kings U (31672)
Public Relations Seasonal Intern- Kings U (31664)
---
City Internships
Global Vanguard Program
Contact: Lewis Talbot, CEO & Founder, City Internships
https://city-internships.com/apply
The Global Vanguard Program, like our flagship Global Explorer Program, centers around an internship placement with a leading company. It is however a semester-length program, rather than an 8-week program, and is more closely focused on students acquiring permanent, post-program employment. The Vanguard program is therefore most popular with rising seniors and recent graduates.
With the new academic year well underway, I am pleased to announce the launch of the application process for our 2018/19 Study and Intern Abroad Programs.
For this academic year, we'll be offering Winter, Spring and Summer Programs in 9 locations: London, Paris, New York, Washington D.C., Miami, Chicago, Los Angeles, Boston & San Francisco.
All of our Programs feature a series of career-readiness classes, workshops and events centered around an internship placement at a leading company in an industry of interest to a student.
Our programs are open to students from any year and with any major, and they may choose a placement in one of 9 career fields: Banking & Financial services; Consulting & Professional services; Law & Politics; Technology & Engineering;Marketing, Advertising & PR; Media, Entertainment & Journalism; Art, Fashion & Design; Start-ups & Entrepreneurship; Charities, NFPs & NGOs.
Students may be directed to apply now at: https://city-internships.com/apply
Prospectus explaining our programs and offering: City Internships 2018/19 Prospectus and also a printable Noticeboard Flyer.
I have provided some additional information below about our Academic Partnerships Initiative and managing your membership to this email distribution list should you wish to alter it.
Lewis Talbot
Founder & CEO, City Internships
www.city-internships.com
City Internships is a member of the Association of Graduate Recruiters (AGR), the National Association of Colleges & Employers (NACE), NAFSA: Association of International Educators, The Forum on Education Abroad and the National Society on Experiential Education (NSEE).
---
---
Port City Marketing—http://portcitymarketing.com
Contact: Kristen Dyke Kristen Dyke kdyke@portcitymarketing.com
---
Never Boring Design—http://www.neverboring.com
Contact: Julie Orona Julie Orona julieo@neverboring.com
---
SASS Public Relations—http://www.sasspr.com
Contact: Carrie Sass, 209-957-7277 info@sasspr.com
---
BGGCREATIVE
New York and California
Layne Imada
209.993.2607
1625 W. March Lane
Stockton, CA
https://www.bggcreative.com
---
We are looking for two design interns in our Marketing Department. Would you be able to talk to your sophomore/junior/seniors? Here are some details:
Contract work from September 10 to November 16, 2018
20 hours/week, flexible schedule between hours of 7am-5:30pm
$12/hour
The type of work involves flyers, posters, social media graphics, event design, etc.
Software requirements: Illustrator, InDesign, Photoshop
Not required, but a plus: Premiere Pro, After Effects
Interns will learn to work with print vendors, interact with professionals in an office environment, learn and execute marketing strategies, and gain valuable experience in working within a collaborative team setup. There are two full-time designers on staff to help guide the interns (myself and a colleague).
San Joaquin RTD is professional office environment, however, the Marketing department is fairly relaxed and can be lots of fun! We are a small department that often collaborates with each other.
Our office is located on the second floor of the Downtown Transit Center. Transportation to here from Pacific is extremely easy and fast with Route 40! The 40 stops right at Pacific (on Pacific Ave) every 10-15 minutes. Once they become employed here, they'll be able to use their employee badge to ride the bus for free.
For any questions or to apply, they can email me: achang@sjRTD.com
Thanks!!
Best,
Angela Chang
Marketing Senior Specialist
San Joaquin Regional Transit District (RTD)
P.O. Box 201010
Stockton, CA 95201
(209) 467-6602
achang@sjRTD.com
---
Tiger Jobs #29943 Marketing & Design Intern
Contact: CEO & Founder Mahrukh Hasan (a Pacific Alum)
Azura Labs is an international development consulting firm that provides organizations working in complex environments with design-driven research services including public service design and impact measurement. We aim to serve vulnerable communities around the world in the areas of media, political, and economic development. Azura Labs is passionate about the power of human-centered design in transforming the way the international development and aid industries operate.
INTERNSHIP SUMMARY:
The Marketing and Design Intern supports the Principal with general marketing and graphic design needs. Since the majority of the business will be marketed digitally, the intern will focus efforts on helping design a marketing strategy, as well as maintaining or building the company website, blog, e-mail newsletter, and social media accounts. Depending on ability and time, the intern may also assist with branding and graphic design elements for both external and internal products. The intern will work closely with the Principal in all essential duties and responsibilities to ensure a positive learning experience for the intern.
ESSENTIAL DUTIES AND RESPONSIBILITIES
Support development and execution of a marketing strategy
Update and maintain the company website and blog
Manage e-newsletter and maintain contacts database
Build and maintain social media presence, including LinkedIn, Facebook, Twitter, Medium, YouTube, among others
Provide branding and graphic design support, as necessary
QUALIFICATIONS
Currently enrolled in a degree program in marketing, communications, graphic design, business, international studies, anthropology, sociology or related discipline

Strong experience in digital marketing and social media

Good command of Adobe creative suite preferred e.g. Photoshop, Illustrator, InDesign

Portfolio of past work (if available) preferred

Must be a team player, resourceful, highly communicative, good humored, and flexible

Ability to work remotely, efficiently and reliably, to a high standard and to deadline

Interest in and/or knowledge of design thinking, user experience (UX), and/or user interface (UI) desired

Fluency in English, knowledge of French a plus

Passion for social impact, international development, humanitarian assistance, and Azura Labs' mission and approach
DETAILS
This is an unpaid, volunteer position, but may be used to fulfill degree/course requirements. A small stipend (at most $250/month) will be provided to cover discretionary expenses.
Work hours are part-time and flexible, with approximately 8-12 hours of work per week.
This position is remote-based, but highly interactive and hands-on, including regular video conference check-ins with the supervisor, as often as needed. This is a three-month internship. The position begins mid-March and ends mid-June. Exact dates are flexible. There is no guarantee of a job following the conclusion of this internship.
Oceans Campus
Denise Brown-Streicher
Program Specialist
(P) +27 792667883
(E) denise@oceans-campus.com
www.oceans-campus.com
---
opportunity for undergraduate students of all levels to become a member of the Africa Media programs in Mossel Bay, South Africa.
Africa Media is an environmental based media company specialising in the production of photographic, video and editorial media from the African continent. Four programs are offered specialising in Wildlife Film-making, wildlife and adventure photography, underwater photography and environmental journalism
·         The Wildlife Film-making Program offers practical introduction into the world of wildlife film-making
o    http://oceans-campus.com/programs/wildlife-film-makingprogram/
·         In Wildlife and Adventure Photography Program learn how to capture the iconic wildlife of Africa on camera and also how to interact with wild animals. 
o    http://oceans-campus.com/programs/wildlife-adventure-photography/
·         The Underwater Photography program equips participants with the knowledge and practical skills to produce world class underwater photographs.
o    http://oceans-campus.com/programs/underwater-photography/
---
San Francisco Giants 

Motion Graphics
Vince Limtiaco
Tiger Jobs # 29517
---
Norcal Direct Marketing
El Dorado Hills
Britt Magg and Dana Shiroma (both GD alumni) looking for an intern to work with ASAP!
Our marketing business has grown a lot over the past 3-4 years and we would love to have someone to mentor. We have a lot of large projects going on over the next year that we could use some help with and would look great in a student portfolio.
Here are some of the projects were working on:
Branding, Collateral, and Complete Sign Packages for Newly Constructed/Under Construction Apartment Complexes
Rebranding Outdated Logos, Collateral, and Signs for Older Complexes
Promotional Items including Apparel
Here are some other things our intern will learn:
Sign Printing Process
Print Production
Installation/Materials
Brainstorming for Names and Logos
We will compensate the intern for their time and we will take anyone willing to commit any amount of time, as long as they are willing to drive to El Dorado Hills. If anyone is interested, please have them them email me at this address or my work email: dana@norcaldm.com
---
Sustaining Pacific is hiring students for spring '18, summer and AY '18-'19.  Positions are open to all majors and cover a variety of skillsets but Communication or Graphic Design students are especially qualified for the following positions.
Graphic Design and Communications, Facilities Website (Spring '18, Tiger Jobs #29563)
Update the Facilities webpages.  This includes learning CMS, resizing photos and creating simple graphics.
Graphic Design and Communications (Summer '18, Tiger Jobs #29498)
Maintain social media presence over the summer and create outreach materials such as Green Events Guide or uniform signs for campus waste streams.
Graphic Designer(AY '18-'19, Tiger Jobs #29506)
Design print, digital and online communications for Sustaining Pacific events and campaigns.
Social Media Coordinator(AY '18-'19, Tiger Jobs #29507)
Engage campus community in Sustainability through management of Sustaining Pacific social media accounts.
---
Shades of Color Studio Assistant Job # 28582.  This is unpaid but a great experience for aspiring students with an interest in business and artNew Start up Business in the Stone Creek Shopping Center. Opening early November. Students can apply now.
Candidate must be able to multi-task. Art background or knowledge of acrylic paint or other mediums.  Experience working with large groups of people or history in customer service setting. College students in art or design encouraged to apply.  Previous retail and/or restaurant experience is a plus.
Shades of Color Paint offers paint on canvas/ceramics and other types of fun filled studio activities for adults and children.  The ideal person will display a strong work ethic and love to work in social environments. You must be excellent at interactingwith customers, demonstrate the ability to encourage each painter, and display a positive energy at all times.
Get ready to soak up some knowledge from the world of art. We are local entrepreneurs who have a dream and vision to accomplish good in our hometown of Stockton.  If you are a creative at heart we would love to chat with you!  You will be learning directly from the owners and team members.  Our goal is to encourage and show students that anything is possible when you have a goal and the determination to learn.  Of course we don't want to forget it's all about having fun doing what you love.
Responsibilities and duties include but not limited to:
Oversee all studio functions
Greet guests with an upbeat customer friendly attitude
Assist customers with studio activities
Answer questions regarding upcoming calendared events, private parties, fundraisers, or any studio projects
Perform standard register duties
Ensure pottery is displayed in a neat and organized manner
Responsible for restocking shelves when shipments are received
Provide customers with paint, brushes, and any other supplies needed
Assist art instructor when hosting paint on canvas events. Includes set-up, break down, and washing paint brushes
Prepare specific areas for birthday parties, private events, or large groups
Keep studio neat and tidy at all times
Responsible for gathering customer information for guests completing paint on ceramics activities
Clean and prepare studio table for guests
---
San Joaquin County Bar Association (SJCBA) Tiger Jobs # 27684
Contact Sue Daugherty in the CRC
Sue Daugherty <sdaugherty@PACIFIC.EDU>
The Communications Intern at the San Joaquin County Bar Association (SJCBA) is a temporary position reporting to the Executive Director. The overall purpose of this position is to promote the SJCBA and the Lawyer Referral Service to its members and the community through all modes of print and digital communication.
Primary Responsibilities:
Solicit advertising for the monthly magazine Across the Bar, the weekly electronic newsletter In Brief, and other events and publications.
Other Major Projects:
Coordinate and monitor SJCBA participation in social media, including Facebook, LinkedIn, and Twitter.
Research and implement feasible campaign to generate and increase internet traffic to website, with emphasis on Lawyer Referral Service (LRS).
Document SJCBA events/programs (photographically & journalistically) for inclusion in publications, posting on website, Facebook, etc.
Gather statistical information for Infographics.
Correct and update mailing lists for special events/projects.
Support the Executive Director and other staff on special projects with an emphasis on Board functions, including nominations and elections, orientation, agenda packets, incoming Board binders, and other special events/projects.
Minimum Qualifications:
Excellent communication skills, both written and verbal, and an understanding of nonprofit communications and public relations principles.
Proficiency in Microsoft Office, design program(s); internet savvy, including internet research; familiarity with digital photography and image manipulation; layout; the ability to comprehend technological language and communicate issues clearly.
Administrative savvy and project management experience; the ability to differentiate and devote attention to both short-term communications needs and longer-term, strategic issues; the ability to stay organized, multitask, and meet personal goals in a busy and deadline driven environment; the ability to work independently, exercise good judgment, and take initiative as appropriate; the ability to cooperatively collaborate with a variety of individuals and personalities; professional demeanor and flexibility.
---
CB Merchant Services (Tiger Job # 27777) Immediately available.
Contact Sue Daugherty in the CRC
Sue Daugherty <sdaugherty@PACIFIC.EDU>
Business & Marketing Intern $15/hr
Part time 10-15 hours weekly. Evaluate marketing material and sales strategy and make recommendations to management to expand sales footprint throughout California.  Evaluate current social media and web site presence and make recommendations as appropriate. Opportunity for intern to expand and develop strategy behind Facebook, Twitter an email marketing programs. Enhance Community Presence. Possibility to work remotely if desired.
CB Merchant Services has a customer base of about 2000. 70% are in the County. 17 employees. They provide collection services and have existing contracts with the state, Cal Trans (collect bridge tolls) CHP, (DUI Fees) banks, credit unions, medical industry, along with basic evictions & bill collecting services. They just celebrated their 100 year anniversary.
---
http://www.visitstockton.org/
Phone: (209) 938-1555
Toll Free: 1 (877) 778-6258
Email: visitorinfo@visitstockton.org
Join the Visit Stockton team! We are looking for a highly-skilled GRAPHIC DESIGNER, who loves to be creative & busy, enjoys working in a team, and who has a heart for Stockton! Get the info at VisitStockton.org/jobs
https://www.facebook.com/sbrettdeboer/posts/10155397547958805
Visit Stockton (the Stockton Convention & Visitors Bureau) is charged with the promotion and marketing of the City of Stockton as a meetings, events, and travel destination. The bureau is a 501c6 non-profit organization funded by the collection of an assessment paid by guests to Stockton lodging establishments. Visit Stockton services include the development of an annual tourism marketing plan and its implementation through advertising, public relations, tour package development, online/electronic means, and attendance at consumer and trade shows.
---
Lodi Chamber of Commerce (Tiger Jobs # 27592)
Contact Sue Daugherty in the CRC
Sue Daugherty <sdaugherty@PACIFIC.EDU>
The Lodi Chamber would like to hire and pay two interns from Sept to May!! Students can apply now.  Please call if you have any questions and please encourage any of your students to call me to discuss this internship. Students will be working closely with Pat Patrick, CEO of the Chamber and originator of this program.  He is a remarkable man with great leadership and mentoring skills and a passion for the community he serves.
---
First Five of San Joaquin (Tiger Jobs # 27588)
Contact Sue Daugherty in the CRC
Sue Daugherty <sdaugherty@PACIFIC.EDU>
Marketing & Communications Internship Pay is $10.50 per hour.
"Working in partnership with San Joaquin County agencies and organizations, First 5 San Joaquin fosters the active participation of parents, caregivers, educators and community members in the lives of young children, prenatal to five years old.  Since its inception, First 5 has brought critical services to tens of thousands of parents, caregivers and children and is reaching hundreds more every day. Today, First 5 continues to invest in the community by funding high quality programs and services."
---
IDMLOCO's Digital Marketing Academy
Contact: IDMLOCO · bryancox@idmlo.co
12-week paid internship opportunity to learn from some of Sacramento's best digital marketers. Interns receive:
Hands-on training in data analysis, client communication, and social media advertising
Experience working on IDMLOCO's public affairs and marketing clients, such as the "Yes on 51" 2016 statewide ballot initiative, the California Business Roundtable, Western Health Advantage, and the Sacramento Kings
An opportunity to display skills through program long project and presentation to senior leadership team
---
Enhance the career prospects for your students by encouraging them to study and intern in Europe. EPA Internships in Europe students build on the knowledge they are learning in the classroom, and improve their practical skills and self-confidence as well as their personal and intercultural competencies.
Internship placements are arranged on an individual basis in order to gain valuable work experience. We offer internships in Museums, Art Galleries, PR & Marketing Firms, Dance Companies, Theatre, and more…
EPA Spring 2018 Application Deadline is October 2nd.
---
---
ON-CAMPUS PRACTICUMS
08/22/18
The CRC is looking for students with the following skills:  Graphic Design, Web Design, Video Production, or Photography.  Drop résumés off in the Career Resource Center for review.
Contact Deborah Crane, M.A.
Director for Campus Career Partnerships
Career Resource Center
University of the Pacific
Office:  209-946-2361
Direct:  209-946-7369
dcrane@pacific.ed
on-campus job position with your students. This position is a graphic design & marketing intern for the Career Resource Center. Interested students can apply through Tiger Jobs and search for job #31100. They would be working on creating flyers and graphics for social media and CRC events and helping with marketing duties as well. Let me know if you have any questions. Thank you for your time!
Sherry Yuen-Ruan
CRC Marketing Manager
University of the Pacific | Career Resource Center
O: 209.946.2455 syuenruan@pacific.edu
---
Athletic Department Videographer
Contact: Tim Dickson '98
Executive Associate Athletic Director for Development
University of the Pacific
---
 photographer and videographer assistant
Students can apply via Tiger Jobs.
Contact Jaslyn Gilbert—Photographer
UNIVERSITY OF THE PACIFIC | Marketing and Communications
3601 Pacific Avenue | Hand Hall | Stockton, CA 95211
Tel 209.932.2827 | Email jgilbert@pacific.edu